SERVING THE CHILDREN OF THE WORLD
For more information regarding an event click on the event image for more information.
Kiwanis is a global organization of volunteers dedicated to improving the world one child and one community at a time. The Kiwanis Club of Litchfield is dedicated to serving the local community through various service and fundraising projects. Our club has been in service to our community for more than 79 years. We are part of Kiwanis International, an organization serving children for over 100 years.
We'd love for you to come join us at one of our meetings or a service project. Please go to our Contact page and drop us a line! Someone will get back with you.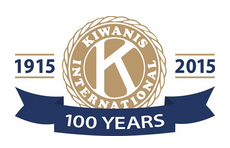 "Young Children: Priority One"
…is the Kiwanis program that places continuing focus on projects addressing the needs of children in pediatric trauma, safety, child care, early development, infant health, nutrition and parenting skills.
A Little More About Kiwanis
Kiwanis offers insight into issues affecting the local and global community. Club programs offering members and insider's a look at their communities from the people who make the news in education, the justice system, the arts, recreation and more.
An opportunity to expand business and professional networking
Kiwanis meetings offer a marketplace of ideas and a social setting where members can interact with peers of diverse business and professional backgrounds.
An arena in which to develop and use leadership skills
Kiwanians can volunteer for projects that they find appealing and that fit their schedule. Often, they have a chance to try things they don't do every day. Besides contributing to the quality of community life, members have an opportunity to develop and use skills that then can be applied at home and work.
Need Funding for a Children's Project?
NEW Satellite Clubs
Coming Soon!