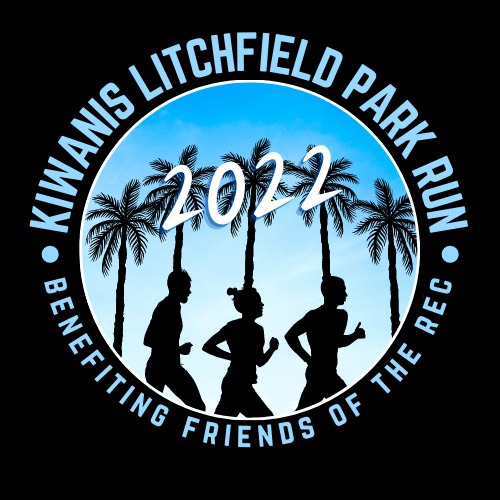 This year's race takes place on Saturday, February 26, 2022. This is a flat street course lined with beautiful palm trees in historic Litchfield Park, Arizona. The race begins and ends in front of the Litchfield Park Recreation Center.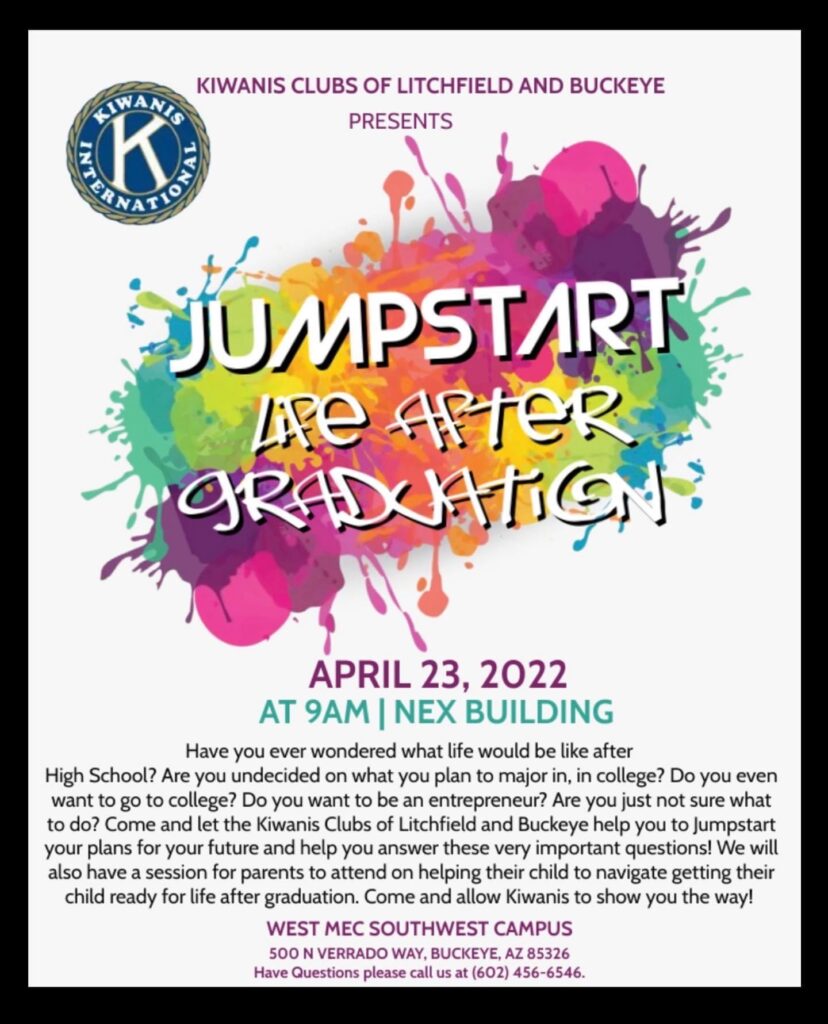 Jumpstart: Life After Graduation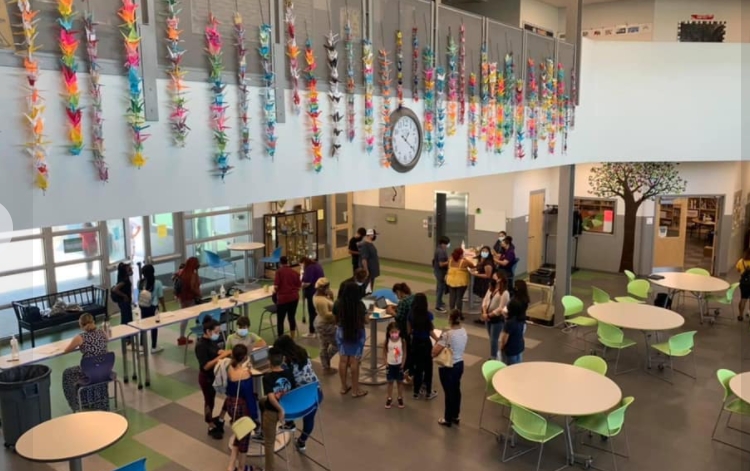 Sponsored 50 backpacks and supplies for the students at Imagine Desert West Middle School for their Open House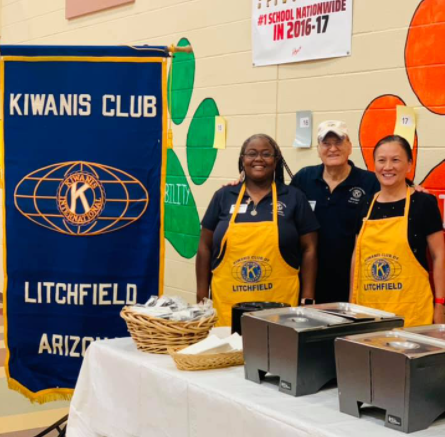 Mabel Padgett Elementary school for breakfast for Litchfield Elementary School District (LESD) teachers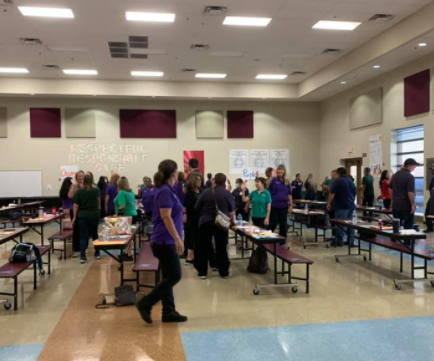 Sponsored breakfast for the LESD Food Service Department!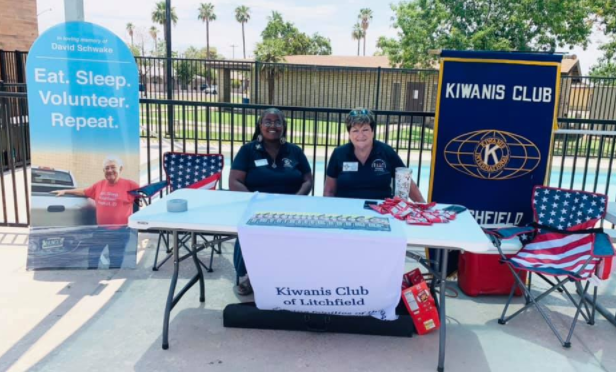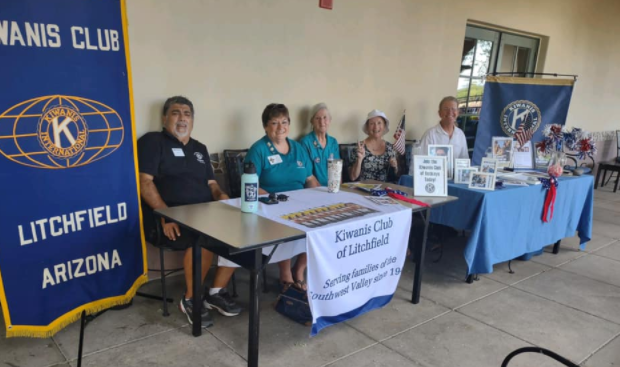 Meals of Joy Duck Derby in Verrado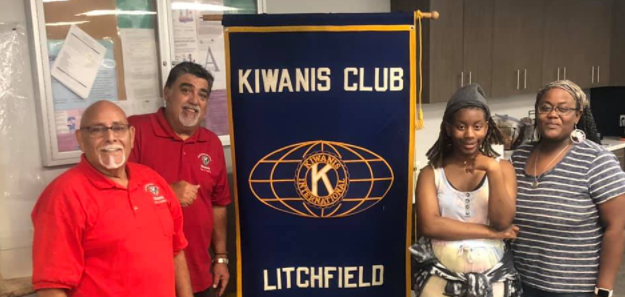 Hosted a Fourth of July event at the New Life Center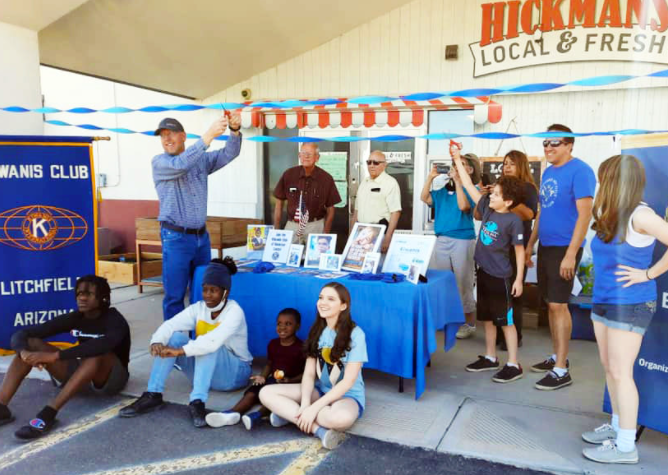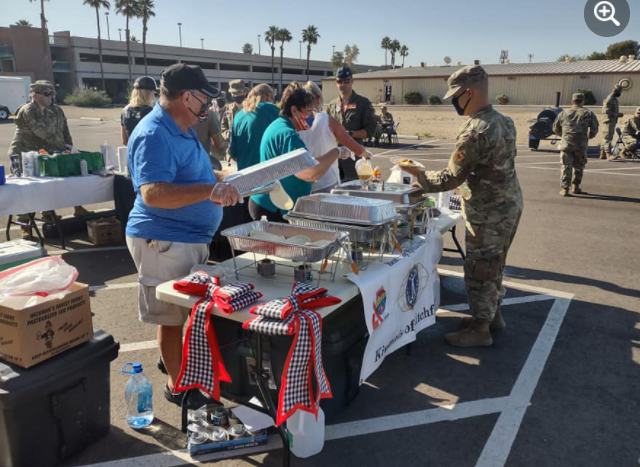 With Hickman's Eggs treated 200 airmen omelette breakfasts at Luke AFB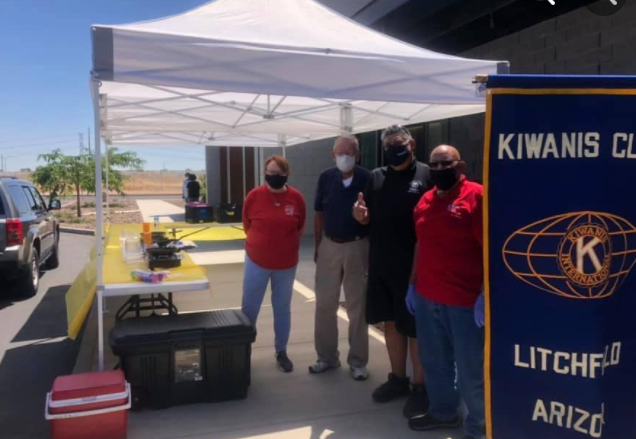 Mother's Day Omelette Station at the Avondale Senior Center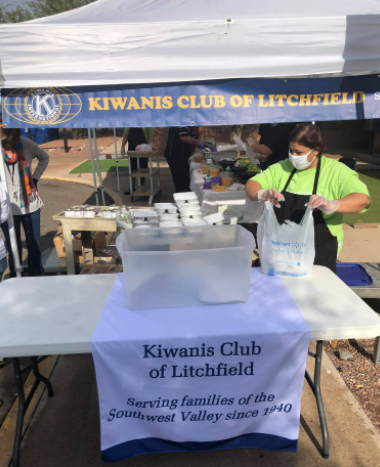 Making omelets for Avondale Community Center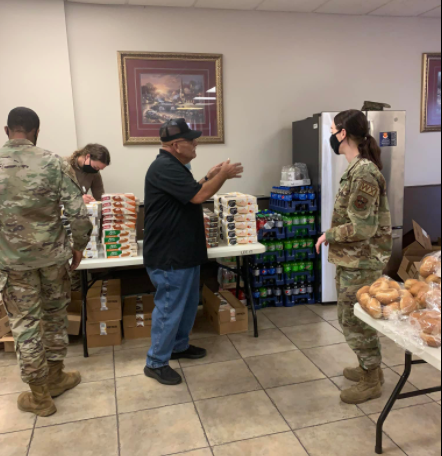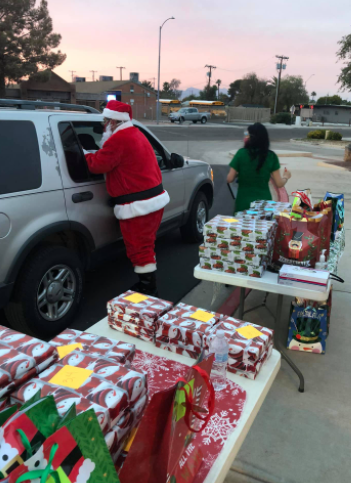 Kiwanis Santa supporting West Valley children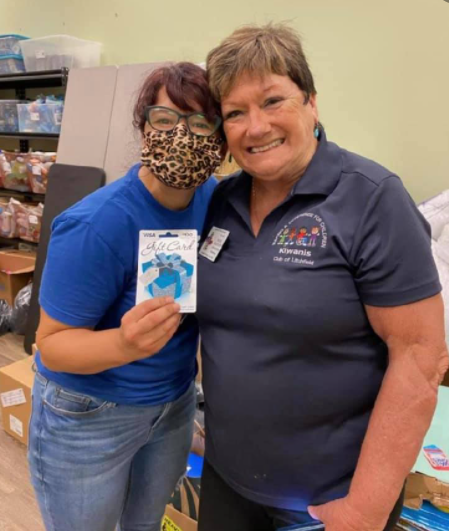 Homeless Youth Connection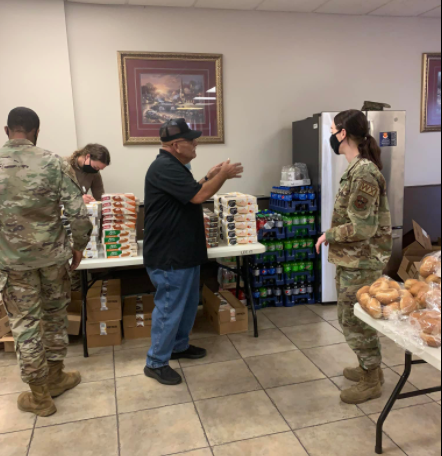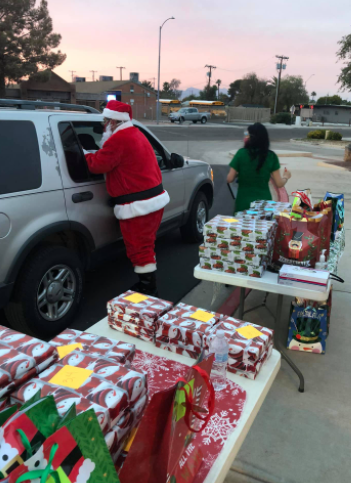 Kiwanis Santa supporting West Valley children